There's a 70% Chance You'll be Hacked…
…if you don't follow a few simple rules. 
According to U.S. government sources: The majority of cyber-attacks occur at businesses with fewer than 100 employees.
But, you don't have to be one of them. Here are 5 steps to minimize cyber attacks:
1. Protect the fort by staying vigilant to cyber schemes and threats
We all know not to send money to the Prince in Africa, but did you know that May, 2017's WannaCry ransomware attack hit more than 150 countries, bringing 100,000 companies to their knees? Engage all staff to stay vigilant when it comes to defending the fort by immediately spreading the word on any scams they hear about – whether phishing, spoofing, social engineering, malware, pharming or systems hacking.
2. Make your security policy a story everyone can tell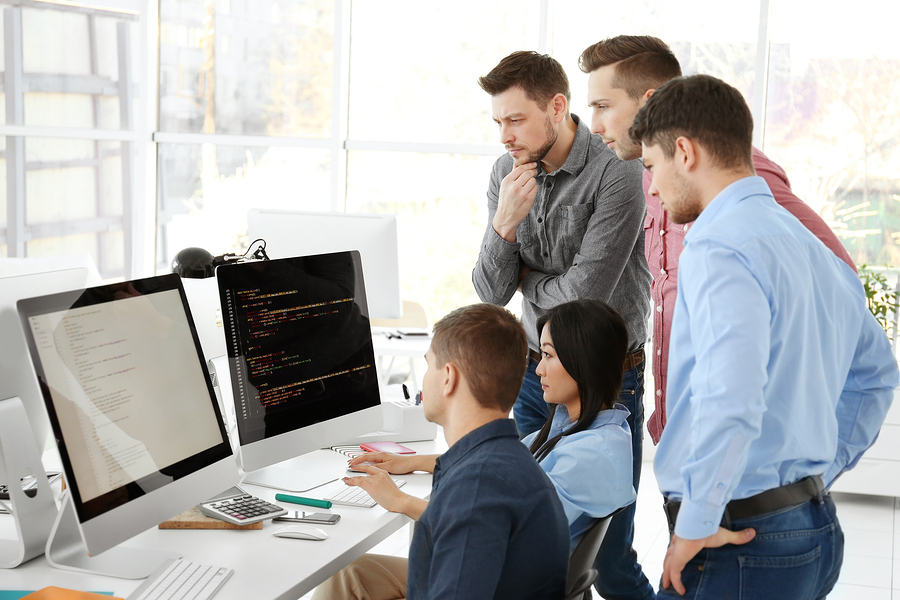 It's not just for the lone IT systems guy to protect your system security. As Frank Sorrentino wrote for Forbes "Educate your employees about the warning signs, safe practices, and responses to a suspected takeover. Make sure they use complex, unique passwords and maintain a 'clean desk environment' where personal and confidential information aren't exposed."
3. Make regular back-ups of crucial data
Because information is the heart of every company, it's critical you protect it. Operating systems and apps can be reinstalled, but data may be difficult, or even impossible, to recreate. MIT, yes – the MIT, suggests you do the following

Encrypt backups that contain sensitive data
Keep extra backups off-site in a secure location (in case of property damage)
Verify your backups to make sure files are retrievable
Sanitize or destroy your backups (e.g., tapes, CDs) before discarding them
4. Update your anti-virus software and other security applications
It's only a momentary inconvenience to upload the latest software, but the amount of heartache that single action can prevent is HUGE. Experts believe the majority of the WannaCry ransomware attack succeeded because businesses did not use up-to date software to guard against cyber threats.
5. Initiate an annual cyber fire drill
Just like an earthquake or fire drill, having a plan of action at the ready in the event of a cyber breach is critical. Practice with your employees so they know what to do – whether in the office or working remotely.
We like what Frank Sorrentino said in his Forbes article "In an environment where hackers are often one step ahead, a collective accountability can be our first line of defense."
By the way, no ZBglobal sites were breached in the WannaCry ransomware attack.
Victor Cacho
Technology Director, ZBglobal, Inc.
Victor Cacho is the IT Head Honcho at ZBglobal, where he brings 25+ years of experience in system architecture, programming, cyber-security, agile software development, project management and more. In his youth, he was known for his Hawaiian fire dancing… but don't tell him we told you. Reach out to him at Info@ZBglobal.com