Better Information. Better Business.
Detailed Site Traffic Information
…is the foremost indicator of whether or not your website is holding its own weight, or whether your aggressive new ad campaign is paying off.
Where do your site visitors come from?
What did they search for to find you?
How long do they stay on each page?
What page were they on when exiting?
Are you mobile-friendly enough?
Our SEO / Analytics processes help to clarify exactly what visitors do when they get to your site, including:  Page-Specific SEO Monitoring, Bounce Rate, Keywords, AdWords, Desktop – Tablet – Hand-Held User Breakdown and Page Load Times, just to scratch the surface.
We help you understand exactly what the strong points (and weak points) are, and work directly alongside you to refine, optimize and present your content in a way that elevates your site ranking and user experience.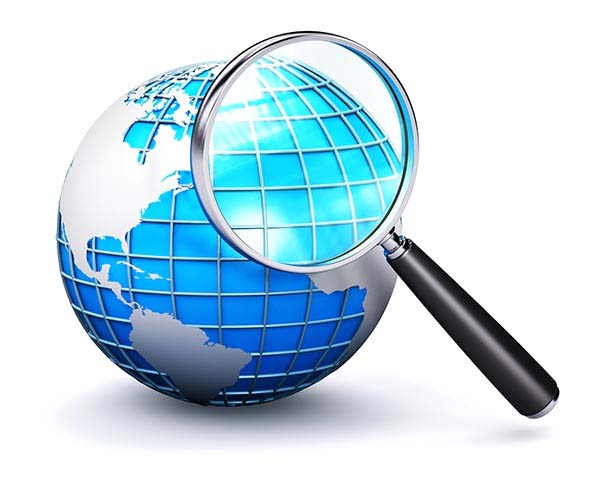 View General Analytics Definitions
Below is partial list of the most commonly referenced analytics terms/definitions, as found within the Google Analytics Glossary.
Pageview
An instance of a page being loaded (or reloaded) in a browser. Pageviews is a metric defined as the total number of pages viewed.
Pageviews vs. Unique Pageviews
A pageview is defined as a view of a page on your site that is being tracked by the Analytics tracking code. If a user clicks reload after reaching the page, this is counted as an additional pageview. If a user navigates to a different page and then returns to the original page, a second pageview is recorded as well.
A unique pageview, as seen in the Content Overview report, aggregates pageviews that are generated by the same user during the same session. A unique pageview represents the number of sessions during which that page was viewed one or more times.
Average time on Page
The average time users spent viewing this page or a set of pages.
Entrances
The number of entrances to the property measured as the first pageview in a session, typically used with landingPagePath.
Bounce Rate
The percentage of single-page session (i.e., session in which the person left the property from the first page).
% Exit
The percentage of exits from the property that occurred out of the total pageviews.
Exit Rate vs. Bounce Rate
To understand the difference between Exit Rate and Bounce Rate for a particular page, keep the following points in mind:
For all pageviews to the page, Exit Rate is the percentage that were the last in the session.
For all sessions that start with the page, Bounce Rate is the percentage that were the only one of the session.
Bounce Rate for a page is based only on sessions that start with that page.
Page Value
Page Value is the average value for a page that a user visited before landing on the goal page or completing an Ecommerce transaction (or both). This value is intended to give you an idea of which page in your site contributed more to your site's revenue.
If the page wasn't involved in an ecommerce transaction for your website in any way, then the Page Value for that page will be $0 since the page was never visited in a session where a transaction occurred.
Be Clear!
Our team of storytellers can help keep your name – your brand – fresh and readily accessible by managing your newsletter subscription lists, social media accounts and other prominent sources that can have a major impact on your overall company identity.
Newsletters
Clear, concise mailings that create interest, and a click, are vital in making sure your message is opened, read and retained.
Social Media Maintenance
Thoughtful, relevant and timely posts are a must to avoid the public perception of being a shill, or spam.
Brand Clarity
We regularly monitor your overall web presence to ensure that your company identity does not become blurred or confusing through the use of improper logos, non-brand colors or competition infringement, just to name a few.  Clarity and consistency is critical!